Price List
Ladies:
Wash & Finish  £18.50
Dry Cut  £18.50
Wash & Cut  £24.00
Wash, Cut & Finish  £33.00
Wash, Restyle & Finish  £40.00
Shampoo & Set  £17.00
Wash, Cut & Set  £25.00
Hair Up from  £30.00
Gents:
Shave Cut  £7.00
Clipper Cut  £11.00
Dry Cut  £15.00
Special Treatments:

Mini Conditioning  £3.00
Intensive Repairing  £8.00
Colouring:
Semi Permanent  £24.00
Permanent (Roots)  £32.00
Permanent (Full)  £43.00
Foils Flash/ Parting  £29.50
Foils T Section  £44.00
Foils Full Head  £55.00
Ombre  £65.00
Colour Correction from  £50.00
**Colour prices do not include cut or finish.**
**Add £8.00 to all colour charges for hair below shoulder length.**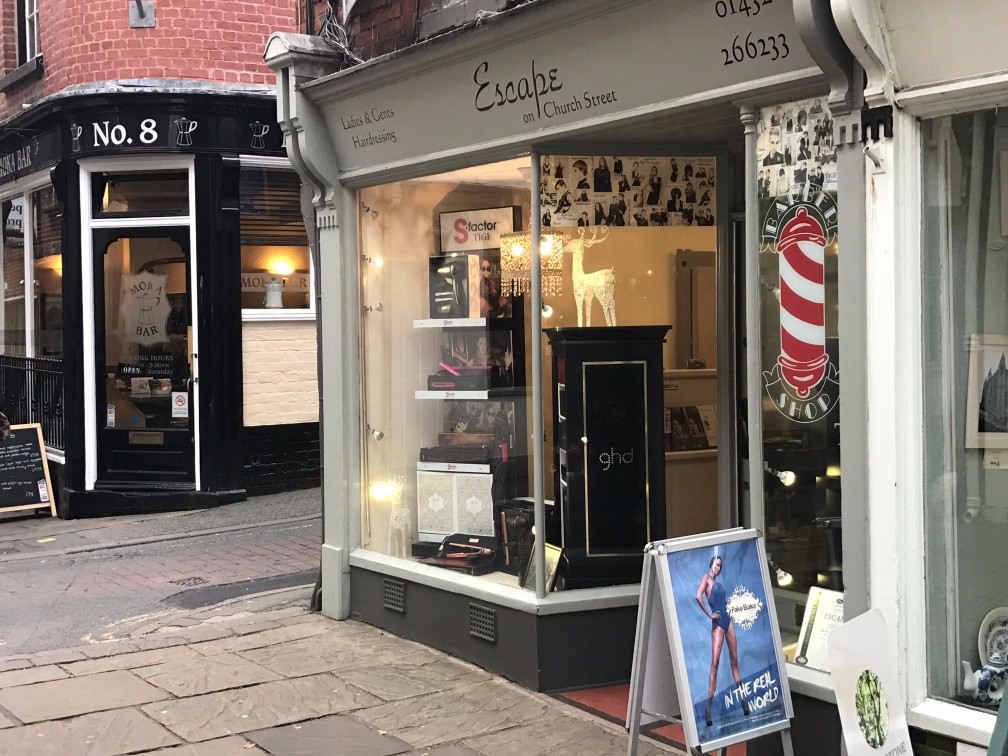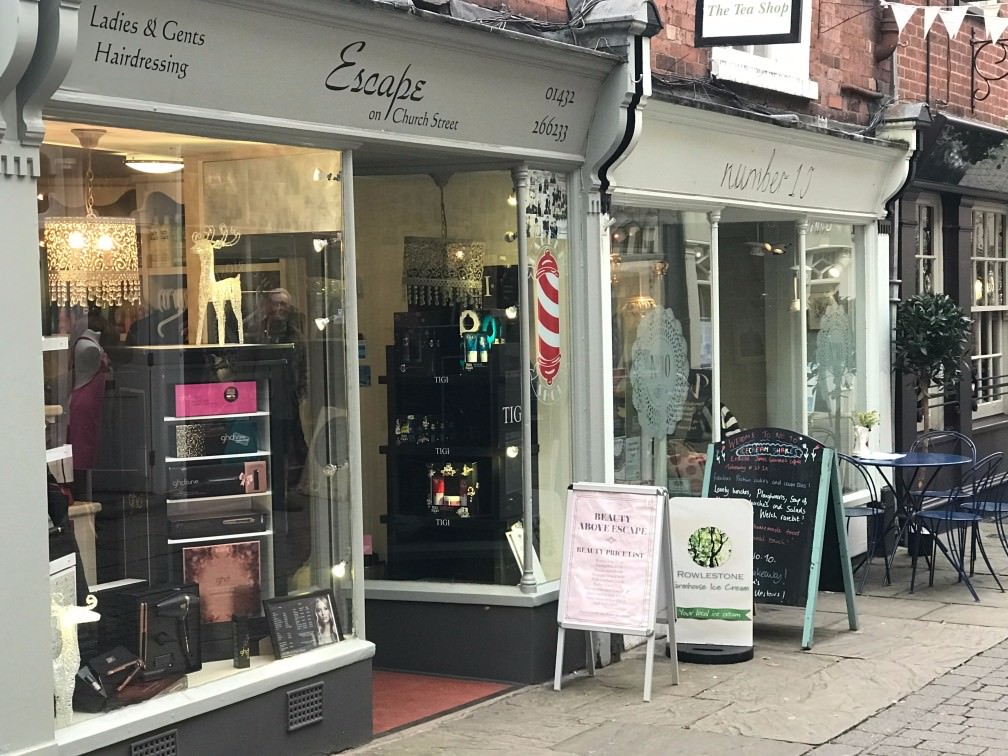 Escape Reviews & Testimonials
Escape hairdressers Hereford are dedicated to improvement. We take to heart what our customers think so if our clientele have suggestions, we will listen and always try to improve on our excellent standards. Below is a selection of what our customers think.
If you would like to leave some feedback please do so on our Facebook page or email our Hereford team.
We will do our best to keep these up to date, however if you'd like to see the live stream, go to our facebook page for realtime reviews.
About
We want you to feel fabulous. Escape started in 1999 at our old premise in St Owens Street, Hereford and decided to move to a more centralised location for the convenience of our client to Church Street, Hereford.
Hours
Monday: 9:00AM - 5:00PM
Tuesday: 9:00AM - 5:00PM
Wednesday: 9:00AM - 5:00PM
Thursday: 9:00AM - 5:00PM
Friday: 9:00AM - 5:00PM
Saturday: 9:00AM - 4:30PM