To contact Escape hairdressers Hereford, please fill in the below form or call us on 01432 266233 Our team will try to get back in touch as soon as possible. At Escape we don't want you to feel as though we are only available via advanced bookings on line or by phone. Your welcome to come visit anytime in our church street salon. Our diary might have a walk in slot available.
Escape Hairdressers Hereford
Tel:  01432 266233
Mob: 07723 333317
Email: info@escapesalonhereford.co.uk
Address:
9 Church Street
Hereford
Herefordshire
HR1 2LR
Hours
Monday – Friday 09:00 to 17:00
Saturdays 09:00 to 16:30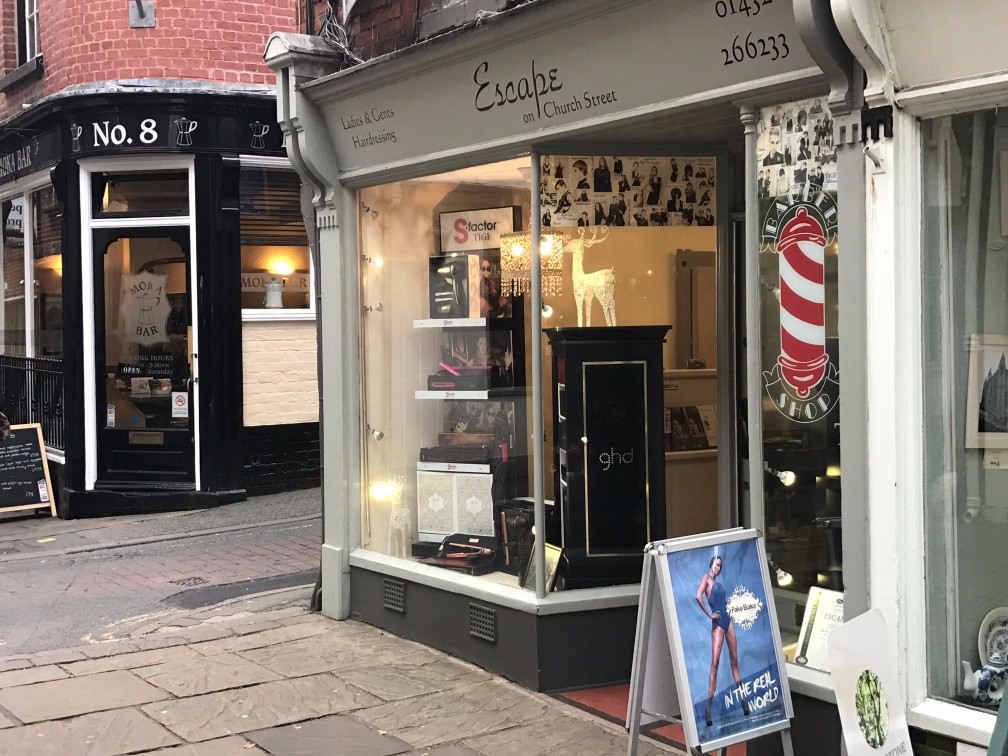 About
We want you to feel fabulous. Escape started in 1999 at our old premise in St Owens Street, Hereford and decided to move to a more centralised location for the convenience of our client to Church Street, Hereford.
Current Hours | Covid-19
Monday: 8:30AM - 5:00PM
Tuesday: 8:00AM - 8:30PM
Wednesday: 8:00AM - 8:30PM
Thursday: 8:00AM - 8:30PM
Friday: 8:00AM - 8:30PM
Saturday: 8:30AM - 5:00PM